A/O HOUSE, 2014-2015
A series of highly technical pieces for Andee Hess' mind-bending remodel of a 1960's era ranch house.
SIXTY DEGREE SHELVES, 2014.
19mm Valchromat, white paint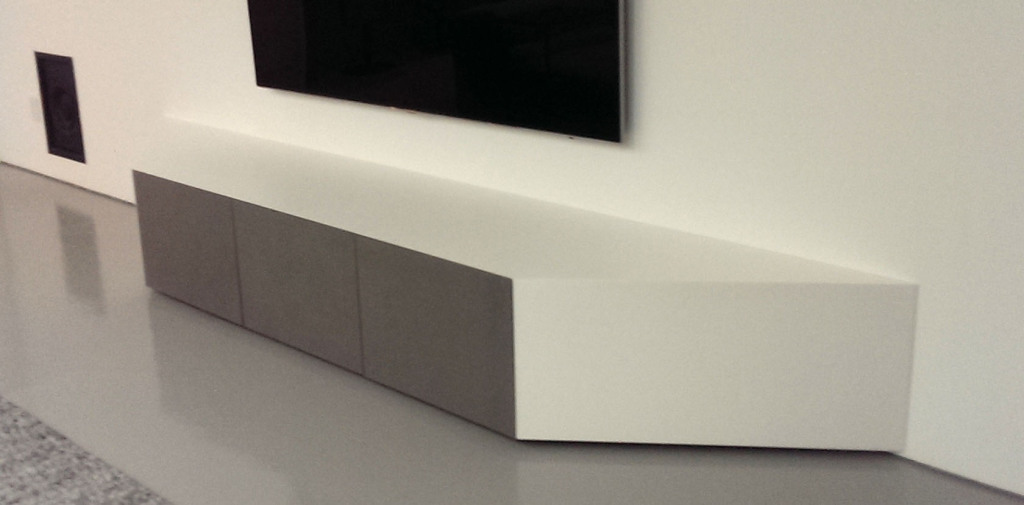 MEDIA CONSOLE, 2014.
Corian, Valchromat, Maple Plywood interior w/Matthew Philip Williams
PYRAMIDAL CABINET DOORS, 2014.
HEX CUBBIES, 2015.
Solid Oregon Black Walnut w/Nicholas Musso
POLYHEDRON BASE, 2015.
Solid Oregon Black Walnut, Clip Coat Rack (Nendo) w/Nicholas Musso
A/O HOUSE
PROJECT TEAM
Andy Powell, Dave Collins + Osmose Design
SUPPORT
Nicholas Musso, Alex Pierro, Joshua Raines, Francesco Cupolo, Matthew Philip Williams
PHOTOS
Andy Powell, Dave Collins